The Ultimate Personal AI Assistant for
SQL Queries
Our AI-powered tool enables even non-technical users to write complex SQL queries in seconds.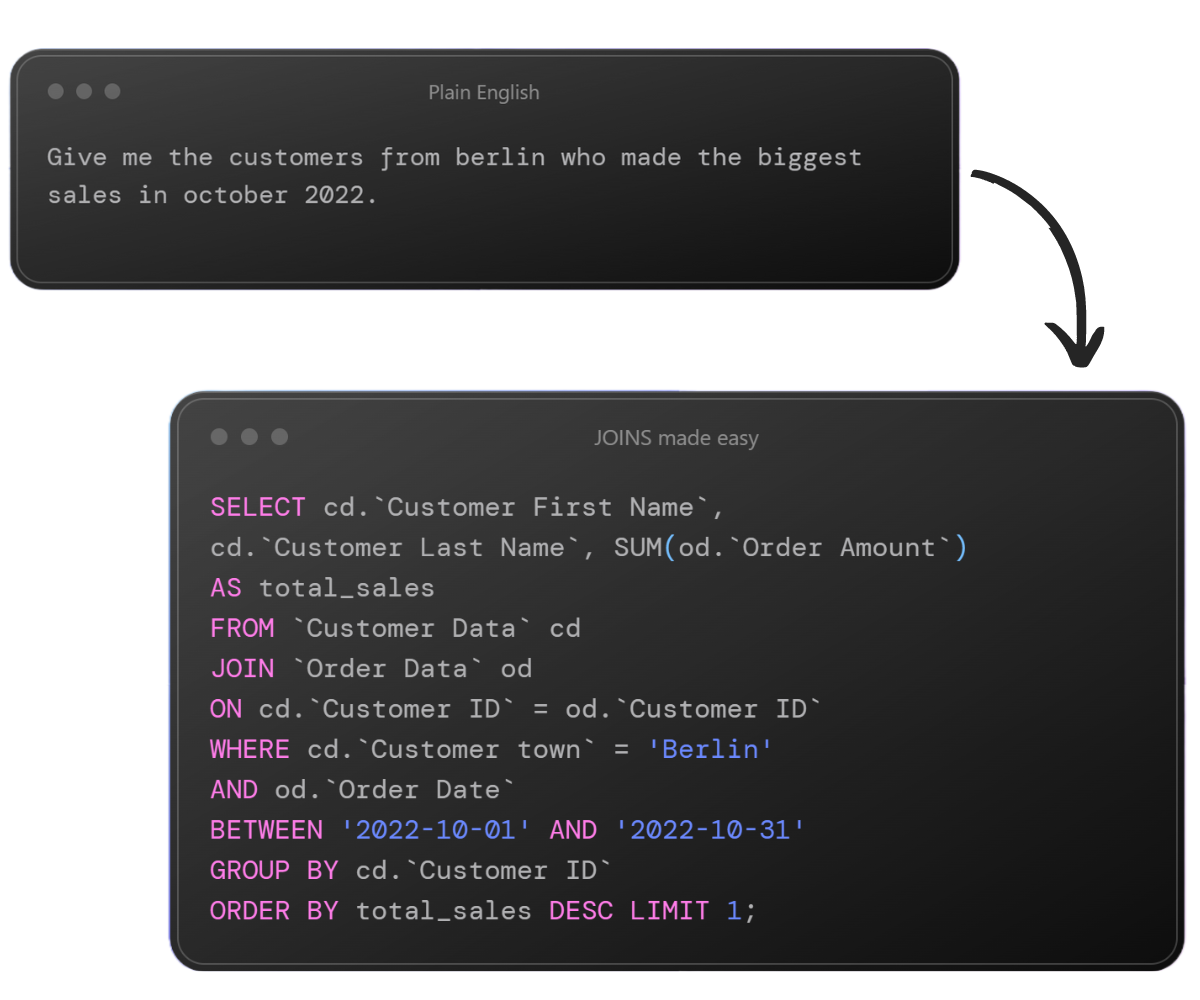 Introducing the Future of Data Analysis
Our advanced AI-powered platform understands your data needs and effortlessly crafts the perfect query for you.
All you need to do is type what you're looking for!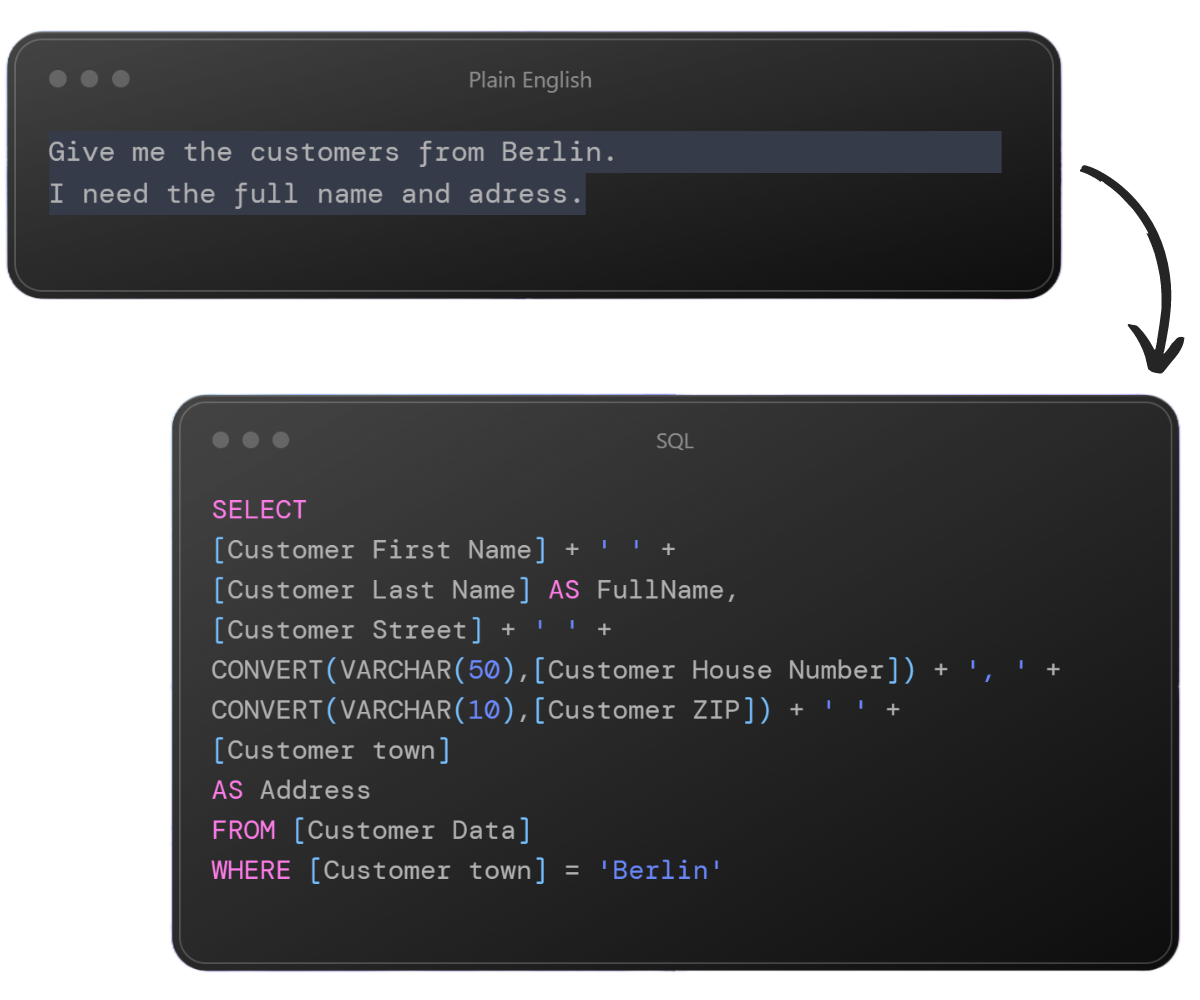 Setup made for non Devs
Setting up your Databases in SQLthroughAI is easy. Just upload a Excel, CSV or add the Columns manually.
Learn More
Queries in the database language you need.
We support many SQL languages. Including MySQL, Mongo DB, Oracle PL/SQL and many more. If you need one that we doesnt support jet feel free to message us!
SQLthroughAI: A Success Story in Numbers
We are thrilled to show you the amazing results that SQLthroughAI users have achieved. See how many people have used SQLthroughAI to generate fast and accurate SQL queries, and what they have done with their data.
40h+
estimated time savings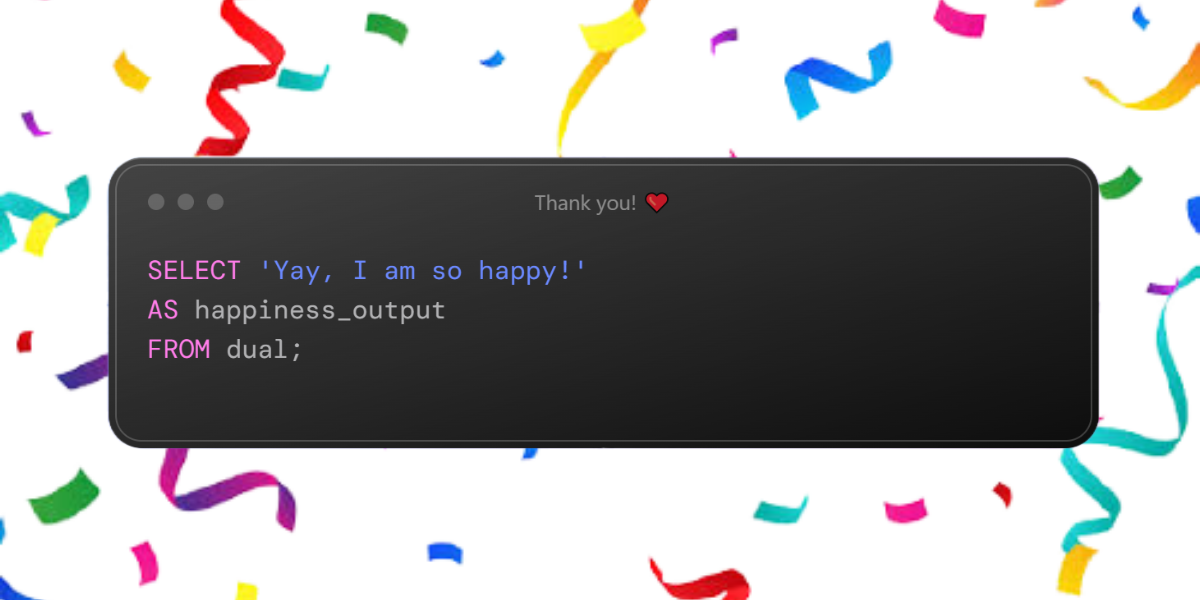 SQLthroughAI enables me to analyze my data way more efficiently.
The Tool is easy to understand and supercharges my workflow immensly.
There is no better tool get worthy Insights of your data without paying fortunes.
Johanna Buch
Business Analyst
Frequently Asked Questions